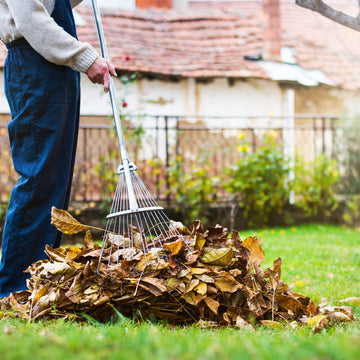 As summer gently fades away and leaves start to transform into a vivid array of colors, it's the perfect time to prepare your home for the cozy and refreshing embrace of fall. Just as we switch out our wardrobes and adjust our routines, our living spaces also deserve a seasonal transition. Embracing the beauty of fall goes beyond pumpkin spice lattes and apple picking – it's about creating a harmonious environment that reflects the essence of the season. To help you get started, here's a list of essential cleaning tasks to tackle this fall:
1. Declutter for Comfort
Before diving into the deep cleaning, start by decluttering your home. Put away summer items that won't be used during the cooler months, such as beach towels and summer clothing. Take this opportunity to donate or discard items you no longer need, creating a more open and organized space for the upcoming season.
2. Windows and Curtains
As the autumn sun casts its golden glow, you'll want to ensure that your windows are sparkling clean. Wipe down the glass and frames, removing any dust and dirt that might have accumulated during the summer months. Don't forget to launder or dry clean your curtains to prepare them for a fresh and cozy atmosphere.
3. Deep Clean Carpets and Rugs
Give your carpets and rugs a thorough cleaning to remove allergens, dirt, and any summer grime that may have accumulated. Consider using a professional service or renting a carpet cleaner for a more effective deep clean.
4. HVAC Maintenance
With temperatures dropping, your heating system will soon be back in action. Change the filters in your HVAC system to ensure clean air circulation and a warm, comfortable home. Consider scheduling a professional inspection to ensure your heating system is operating efficiently.
5. Fireplace and Chimney
If you have a fireplace, fall is the perfect time to give it some attention. Clear away ashes, clean the fireplace surround, and consider scheduling a chimney sweep to remove built-up creosote and ensure safe operation during the colder months.
6. Kitchen Deep Dive
With the holiday season fast approaching, your kitchen will likely see increased use. Give your appliances a thorough cleaning, paying special attention to the oven, stove, and microwave. Organize your pantry, discarding expired items and making space for warming fall staples.
7. Outdoor Maintenance
As leaves start to fall, clear your outdoor spaces of debris and consider giving your patio furniture a good clean before storing it away for the winter. If you have a garden, trim back plants and prepare your yard for the winter months.
8. Bedding and Linens
Switch out lightweight summer bedding for cozy flannel sheets, warm blankets, and duvets. Before making the bed for the new season, wash and freshen your linens.
9. Fall Wardrobe Swap
While not directly a cleaning task, transitioning your wardrobe from summer to fall is an essential part of preparing for the season. Clean and store your summer clothing and bring out your cozy sweaters, scarves, and boots.
10. Dust and Cobwebs
As you tackle these fall-specific tasks, don't forget the basics. Dust surfaces, corners, and ceilings to get rid of summer's lingering particles and any cobwebs that may have appeared.
Embrace the changing season by creating a warm and inviting home that reflects the beauty of fall. These essential cleaning tasks will not only make your living space more comfortable but also prepare it for the upcoming festivities and cozy moments. So, grab your cleaning supplies, put on your favorite fall playlist, and embark on this cleaning journey that sets the stage for a wonderful autumn experience.