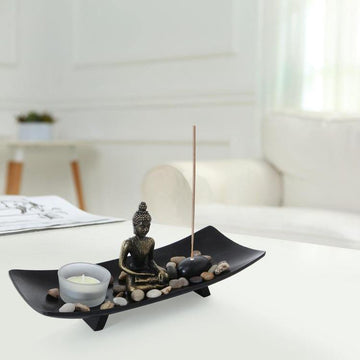 These days, it can be hard to relax with so much uncertainty and stress. Sometimes the thing we need is to gather our thoughts, relax, rejuvenate, and reset. We've got some great ideas for you to take time for yourself and connect your mind, body and soul.
Inspiring Books
A good read can be more than an adventure through time or a journey of self-discovery through a characters point of view, it can expand your mind and allow new thoughts and ideas to enter.
Relaxing with a Drink
Whether your drink of choice is coffee or wine, we've got some ways to encourage your to relax with your favorite beverage. Fun, elegant, unique, sophisticated and soothing, each style of glass makes your beverage of choice that much more enjoyable.
Meditation
Meditating may not be for everyone, but you never know until you try. Sometimes sitting still can be difficult knowing you have so much to do or so many thoughts running through your head. It is important to let you mind be calm, especially when things around you can be chaotic. Some meditations can even have an intention, help your anxiety, promote better sleep, relief stress, and there are many ways to go about doing it. Find a way that works best for you and incorporate meditation into your daily routine.
Incense and Aromatherapy
Creating a relaxing environment doesn't mean leaving out one of the most important senses, smell. Essential oils are derived from plants such as flowers, roots, leaves, stems and other natural items and are extracted to take the plants "essence". Using essential oils on your skin or in a diffuser, activates your smell receptors in your nose and can activate different areas of your brain through different scents (webdm.com).
Massage
What better way to relax than allows your muscles to relax. You don't always need a luxury spa to get the benefits, you can enjoy the relieving tension in your body and muscles at home.