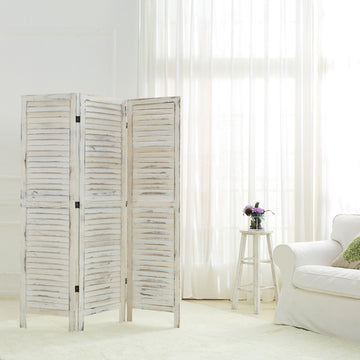 Ever wonder if those cute or exotic room dividers are good for your space?
From stylish room accents to creating privacy, room dividers can play a large role in creating dynamic and usable space in your home or office setting. Room dividers can also be a way to add decorative accents by adding texture, color, or flow that might otherwise not be available to you.
One of the greatest things about room dividers and they are usually foldable so they can be easily stored and put away if not in use. Room divider come with everything from stylish patterns, chalkboard surfaces, or shelving space. With our useful ideas for every room in your home you will be able to find the perfect room divider to fit your specific needs, style, and space
The Bedroom
Screens in room dividers in your bedroom can do wonders to create an intimate setting or add a private place to change. Consider adding a semi-sheer divider or romantical. Think far off destinations like an Asian Cherry Blossom Patterned Room Divider Screen or hope over the pond for a European Landmark Themed Room Divider for a fun way to get away at home. Remember you want to keep the bedroom a relaxing place so try to avoid bright colors or creating too much clutter. Screens in the bedroom are also a great way to add accents to headboards, empty walls, or create a place to quietly read or even do yoga.
Living Room
As a high traffic more functional space, you want a room divider screen to be a helpful addition, not take away from the flow of the room. Great as a large accent piece, a 4-Tier Room Divider Shelf can bring the function and style that your living room might need. Another way to add dramatic accent to your living room can be placing a folding screen tucked away in a corner for an attractive sculptural piece, or hang it above a couch for setting a comforting and relaxing scene while creating a piece of art.
Office
A place where ideas bloom and long hard days take place, but whether you are at an office or working from home, having the privacy you need can be key to being able to concentrate on your job. A Vintage Chalkboard Room Divider might be just what you need to create a personal designated office space in your living room while being able to jot down important notes and memos. Allowing your screen partition to be part of your office space makes having a large piece of furniture be both style and efficient.
Common Areas
With more closed in spaces such as studio apartments or shared spaces, room dividers can be a live saver. Sectioning off between the kitchen, living, dining room, or bedroom can allow spaces to be designated to specific functions making the spaces actually feel larger.  Try an Antique-Style 3-Panel Room Divider for an eye-catching and intricate piece of art as well as functional furniture.
Check out our Room Dividers for more inspiration!