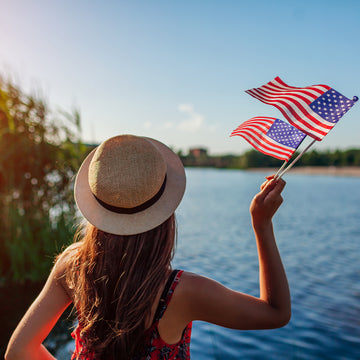 With kids starting to head back to school and the weather starting to change, Labor Day may have caught you off guard, as the end of summer seemed to zoom by. To say farewell to summer you don't need to plan an extravagant weekend vacation. Make it small, local, and budget friendly, and enjoy the last few moments of summer with some of our fun-filled ideas.
Throw a spontaneous cookout. Gather your friends who are sticking around for the weekend and make a pot-luck BBQ style buffet.
Pack up and go camping. It doesn't need to be an extensive trip, throw blankets in the back of the car and trek off to a new campsite for a night (or weekend) of campfires, smores, beers, and good company.
Get your last amusement park thrill in. If you are lucky enough to be near an amusement park, take advantage of the last warm days and cooler evenings and enjoy the whole day riding rollercoasters, eating cotton candy, and trying to win that giant teddy bear.
Go outdoors. Soak up those last few warm days by getting outdoors. Find a nearby nature reserve, these are usually full of easy trails and wildlife. If you are looking for something more advance, try climbing a mountain or taking a few days hiking along a trail. You could even take a kayak or stand up paddle board to the lake for a relaxing day. What better way to enjoy the end of summer than in nature?
Relax at home. Who says you need to go anywhere for Labor Day? Cuddle up with a good book, TV show, or get those last-minute yard work tasks out of the way. Besides you'll get to save on gas, plane tickets, and no hassle of traveling.
Venture to a new city or town. Hit the open road and take the scenic route to a new city or town to explore. Stop at any roadside attractions or take any small detours. Once you arrive, pretend to be a local for a day and visit the popular hangouts or destinations.
Outdoor movie night. Collect all the coziest blankets, pillows, and your favorite movie treats for a fun filled night at the home cinema. If you don't have a projector screen already, grab a laptop and put on those classic end of summer movies. Suggestions: Dirty Dancing, Weekend at Bernie's, American Graffiti.