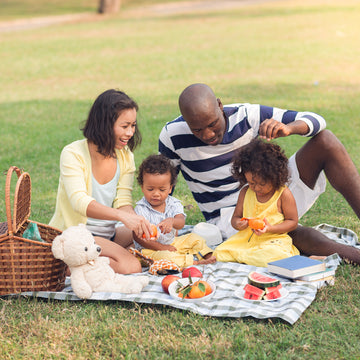 Father's Day is all about dad, most dads appreciate a special gift or card, but what they really want is to spend time with those they love most! If you are looking for something extra exciting to do, we've come up with something for every type of dad out there so everyone gets to enjoy their special day.
Help With A Project
Let's face it, most dad's out there have one, two or maybe ten projects that they are wanting to complete. Why not lend a hand and help him finish painting that guest room, hanging up some pictures, or tackling the trim.
Make It A Game Night
Dad love board games or video games? Make the evening full of his favorite board games that everyone can play. Bust out the old N64 or Wii and take turns beating dad in his favorite games.
Local Brewery
Dad love beer? Ya we get it. Take him some place that lets him enjoy his favorite beverage. Try somewhere with live music, some place he's never been before or a local favorite.
Fishing
If fishing is his thing, make a day out of it for him. Either as a family or a solo trip, let him relax on the lake or river with a pole and some good company.
Hike
Take in the great outdoors and go for a Father's Day hike. Make it short or an all day event, pack a picnic, snacks and enjoy nature.
Ice Cream Shop
You can never have too many scoops of ice cream and some great memories always come up from sitting on a bench enjoying a cone with dad.
Learn About Your Family History
Father's day can be a great way to learn more about your family history. Ask dad about growing up, learn more about your grandfather or uncles too.
Wash The Car
This can be a fun task for the whole family. Get the kids cleaning the tired, break out the hose, power washer and buckets of soap and have your own mini car wash. And dad is sure to appreciate the end results.
Make A Meal Together
This can be making breakfast together, making pizzas, or grilling in the backyard. Make dad's favorite meal or try something new!
Go Golfing
Hit 18 holes, go to the driving range or even opt for mini golf. It can be a family friendly activity or one just for dad.