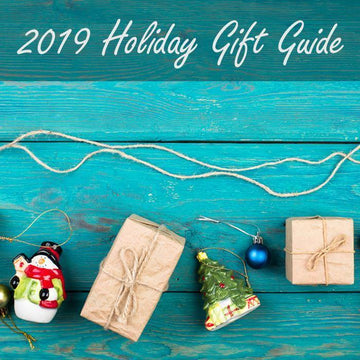 The sparkling Holiday season can be exhausting when you have to find a gift for everyone on your list... And for the office Christmas present exchange, White Elephant and Secret Santa... After all, you want to see happy faces and sparkling eyes under the Christmas tree!  But don't worry, selecting creative Christmas gifts is easy with our gift ideas. And maybe you find a gift for your wish list, too?
The Homebody
For those who like to stay comfy and cozy in their homes, give them even more of a reason to stay home and relax. Whether they enjoy reading, watching tv, or just generally being at home, these gifts will give any homebody that extra comfort while enjoying solitude.
1."The Great Indoors" sweatshirt from Proper Tee |2. Gold Feather Bookmark | 3. Industrial Style Bookends | 4. Moon & Stars Aromatherapy Candle Holders | 5. Shiatsu Back, Neck and Shoulder Massager | 6. "Let's Stay Home" Mug | 7. Disney+ Subscription | 8. Chunky Cabled Fleece Throw | 9. Humorous Netflix Socks | 10. Homesick Diffuser
The Host/Hostess
Every party is perfectly planned, each birthday an extravaganza, all the holidays top notch. You know who we are talking about that, host/hostess in your life who always has a glass of champagne ready when you walk into the event and the themed gift bag when you walk out. Here are just a few gift ideas to help even the most expert planner have that extra je ne sais quoi.
1.Host – A Modern Guide To Eating, Drinking and Feeding Your Friends | 2. Decorative Artificial Succulents in Grey Pots | 3. Nest Holiday Spray | 4. Handblown Dripless Oil Cruet | 5. Aysel Apron | 6. Tree Napkin Holder | 7. Marble Cheese Slicer | 8. Hexagon Painted Coasters | 9. "WWYC" After Dinner Amusements | 10. Rectangular Nesting Serving Trays
The Wine Lover
They are more than just a bottle of aged merlot, they are the rose on Friday nights and chardonnay at brunch. That one friend who loves every bottle of wine and can't wait to pop open another one once it's finished. The life of the party, your go-to wine connoisseur and always knows the perfect pairings for any dessert, dinner or sipping wine. These gifts are for vino supporter who enjoys more than just a bottle of wine.
1.8 Bottle Wine Rack | 2. Wine Infused Salts | 3. Electric Wine Opener | 4. Winc Wine Box Subscription | 5. Llama Wine Charms | 6. Wine Soaps | 7. Wine T-Shirt | 8. Wine in Literature Wall Art | 9. Marble Wine Chiller | 10. Set of 4 Copper Stemmed Wine Glasses
The Gadget Geek
All the latest technologies and current gadgets are always in their hands, so sometimes it's hard to find the perfect gift for someone who has everything. From fun toys to stylish organizers, our list features a little bit of everything. Here are some of the newest and hottest gadgets great for the techie on your list.
1.Seagate Portable Hard Drive | 2. Cable Keychain | 3. Apple Watch Series 5 | 4. Oculus | 5. Airpod Case | 6. Bose Frames Alto | 7. NETGEAR Orbi Wifi System Set of 3 | 8. Off and On Again T-Shirt | 9. 3-in-1 Charging Station | 10. Personal Technology Organizer Travel Case
The Great Outdoorsman (or Woman)
Whether they spend their time hiking, biking, backpacking, camping or simply love the outdoors having something extra makes the trip more enjoyable. With things to keep your drinks warm or cold, capture memories or lend a hand when needed, these gifts can do it all for that outdoorsy person.
1.GoPro Hero 5 | 2. Trekking Pole Set | 3. His Patagionia Jacket & Hers Patagonia Jacket | 4. Grow Self-Water Smart Planter | 5. Yeti Soft Cooler | 6. Leatherman Multitool | 7. Solar Powered Lantern | 8. Biolite Camp Stove | 9. Brass Compass | 10. Stanley 20 oz Adventure Mug