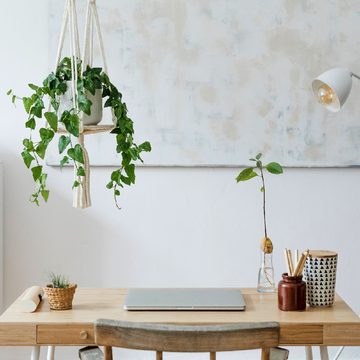 Like most people these days, screens have been a much-needed escape. But with school back in full swing and working from home not taking a break, your laptop, cell phone and television screen time has probably doubled with more projects, video chats, and lessons to be taught and watched. Although this may be a necessity, it is important to step away from your screen for an important mental recharge. We have some suggestions on how to take a break, while still feeling productive.
Start and End Your Day Screen-Free:
It can be easy to pick up your phone first thing in the morning to check emails or read the news. Give yourself sometime to look at your phone until you are ready to sit down at your desk. This means you'll actually get to concentrate on a healthy breakfast, brewing coffee and maybe even a meaningful conversation. At night, the same can be said, try adding a Do Not Disturb after a certain time to ensure you don't get unwanted notifications after hours. This can also be a great time to read that book you've been wanting to or take up knitting.

Take A Coffee Break:
When you are working hard on your computer, sometimes you need to be reminded to take a break. Set a timer or alarm and grab a cup of coffee, tea, or glass of water or a snack and a quick break away from your screen. Sometimes stepping away from a project can benefit you as well. It allows you to get a new perspective and collect your thoughts, giving you a fresh look when you get back to the grind.
Everything you need for a relaxing Coffee Break 
Stay Active:
Although you may have to be sitting at a desk most of the day, take some time to stand up and stretch to keep your body moving. Try practicing yoga breaths or poses, or do a push up challenge every few hours, make it exciting and easy to accomplish.
Be In Nature:
This doesn't always need to be a walk in the wood, but taking a step outside in the fresh air can do wonders. If you are looking for something even quicker, try placing greenery around your office or desk space, or place your desk near a window to let in natural light and the outdoor scenery. You could even go one step farther and work outdoors when needed a recharge.
Editor's Pick: Planter Pots for every style
Read A Book:
Sometimes our go-to relaxation time means playing games or searching through Instagram. Instead of going through your Instagram stories, try an actual paper book instead. Not only can books broaden your mind, take you to a new place or on a journey, but according to healthline.com reading can strengthen your brain, increase your ability to empathize and can reduce stress.