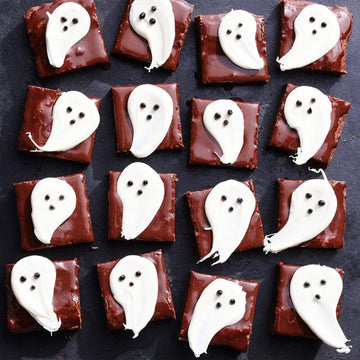 Halloween is just around the corner, and it's the perfect time to get creative in the kitchen with some hauntingly delicious treats. Whether you're hosting a spooky soiree or just looking for a fun family project, these Halloween dessert recipes are sure to delight and frighten your taste buds. From ghostly brownies to spooky eyeballs, we've got a ghoulishly good lineup for you. So, put on your witch's hat and apron, and let's get started!
4.

White Chocolate Ganache Eyeballs
These Halloween dessert recipes are the perfect way to get into the Halloween spirit. Whether you're hosting a costume party or simply looking to indulge in some sweet treats, these fun and frightening recipes are sure to delight your taste buds and bring some spooky fun to your celebrations. So, roll up your sleeves, put on your best costume, and get ready to enjoy a truly spooktacular Halloween!
Related Link: